Please Understand This Site Is CONSTANTLY Under Construction
Before you eMail me, please read my F.A.Q. Page.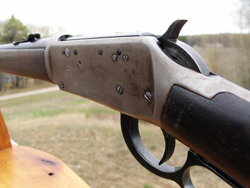 I will NOT appraise your gun for you. Please do not send me questions on the value of your gun. I will not reply. Please read my F.A.Q. Page.
What's My Gun Worth?
If you must ask the question, "What's my gun worth?" then please post it on my message board forum:
If I start my email to you with the line "I know you don't appraise guns, but..." will you THEN tell me what my guns are worth?
Sure, that makes all the difference. NOT!
Please utilize the FPG Message Forum.
If you have any suggestions or comments you can eMail them to:
Ken McClellan