1 user browsing this thread: (0 members, and 1 guest). 1 Guest(s)

10-05-2010, 08:38 PM
(This post was last modified: 10-05-2010 08:47 PM by luv cookie.)
luv cookie
Junior Member


Posts: 7
Joined: Nov 2009
Reputation: 0
92fs Range report
I sit at a desk 98% of the day and take calls and handle problems and payrolls so a lot of times by the end of the day I am stressed out. Gnepig knows this and knows how to help make the problems and stresses of the day go away. Yep, a trip to the range!
I hold myself to a high standard and get upset when I just don't have a tight group or hit the bullseye. Last night was no exception. Okay, as I get older I learn that I am human and have bad nights as well as off days. While in my opinion I wasn't great, I wasn't too bad either. These were done in 10 round bursts with different ammo.
I REALLY hate paperwork:
1st time with gnepig's Beretta LAST month (20 rounds at 16-18'):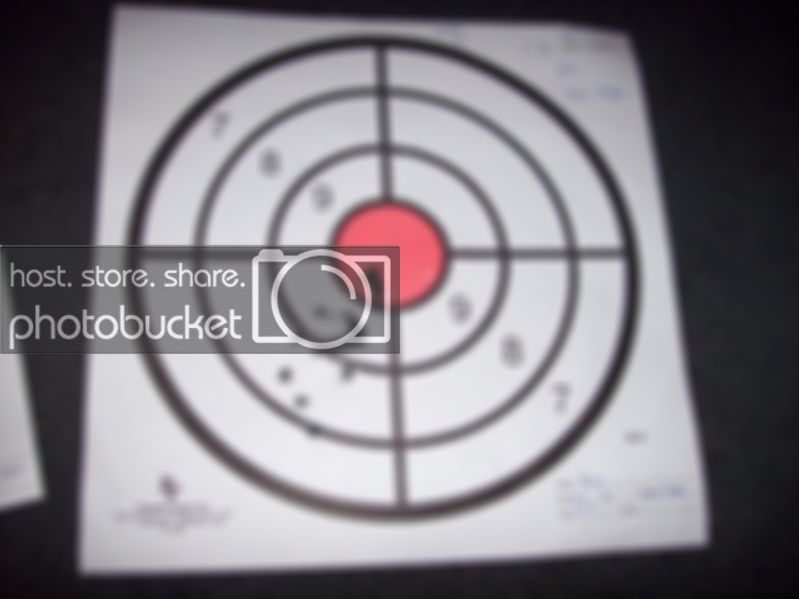 My first one with my new (to us) Beretta THIS week (these two photos are 10 rounds at 7 yds):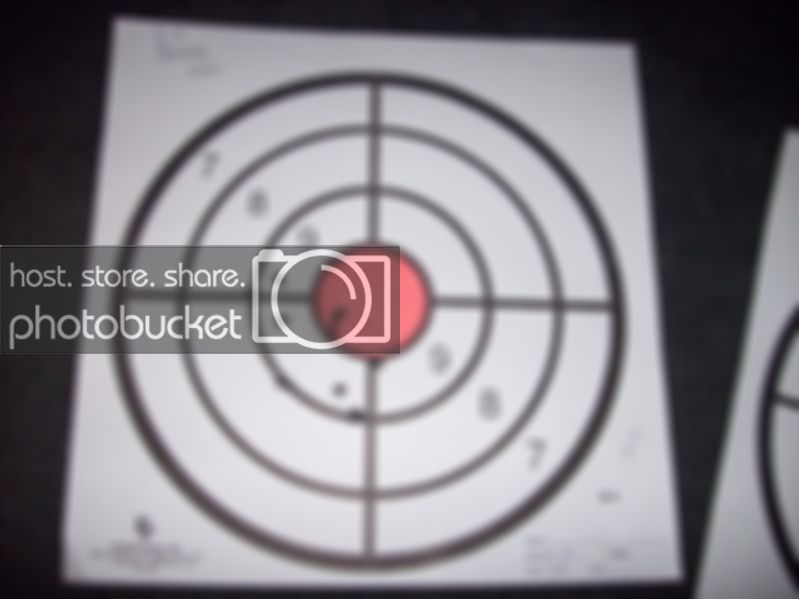 My second one with the Beretta THIS week: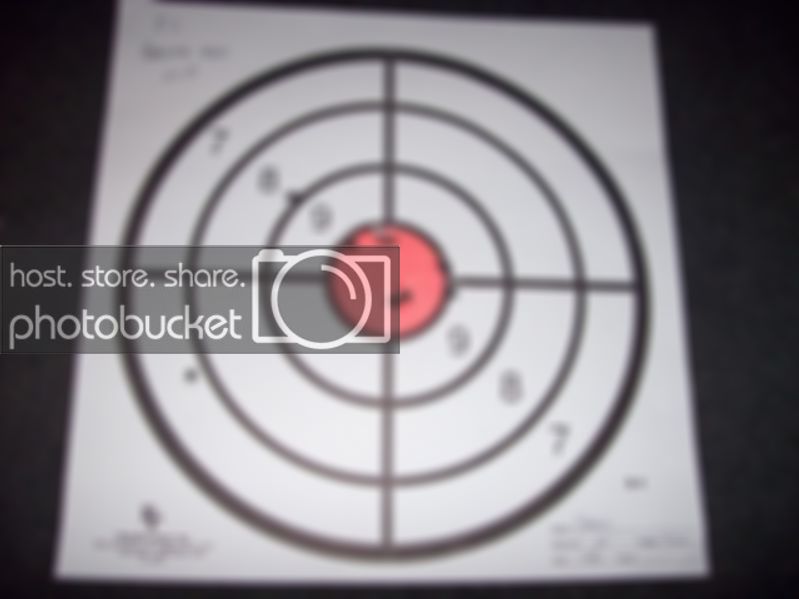 Yes, the pattern/spread is a little different but we put them out at 21' this week where the previous week was only at 16'.
All in all, I really like the Beretta and am glad we have them. It is a good gun and the weight helps make reacquisition of your target quicker IMHO.
It is still unclear which I prefer more - this one or Gnepig's gun. The sights need to be moved over some on the new one as it tends to shoot to the left. Once the sights are adjusted I think one more trip will be the deciding factor as to whether I steal his gun or keep my own. Yeah, YEAH!, that's what I'm going to tell gnepig - one more trip - for "research" purposes.. Yeah!

---
Gun control is knowing how to aim.

10-06-2010, 05:30 PM
alleydude
Administrator


Posts: 573
Joined: Sep 2009
Reputation: 3
RE: 92fs Range report
As I always say to the Alleybabe... "Nice shootin' there, Tex!" Those are some pretty nice groups. The Alleybabe and I both love our 92's (though ours are Taurus), they are really sweet guns to shoot. And they look so damn cool!

Gotta get me one of them Beretta branded 92's...

Thanks for the report.
---
Ken

Firearms Price Guide...For What It's Worth.
Join Us On Facebook!
Check Out Our Blog!

---
Powered By
MyBB
, © 2002-2015
MyBB Group
.