1 user browsing this thread: (0 members, and 1 guest). 1 Guest(s)

09-12-2010, 05:06 PM
gnepig
"Get off my LAWN"


Posts: 248
Joined: Oct 2009
Reputation: 3
Gun showness
This time we got a 1939 Tula, we paid more for it than we wanted too but it looks so much nicer than the Izzy (the one with the butt pad). Lookin forward to it shooting nicer also: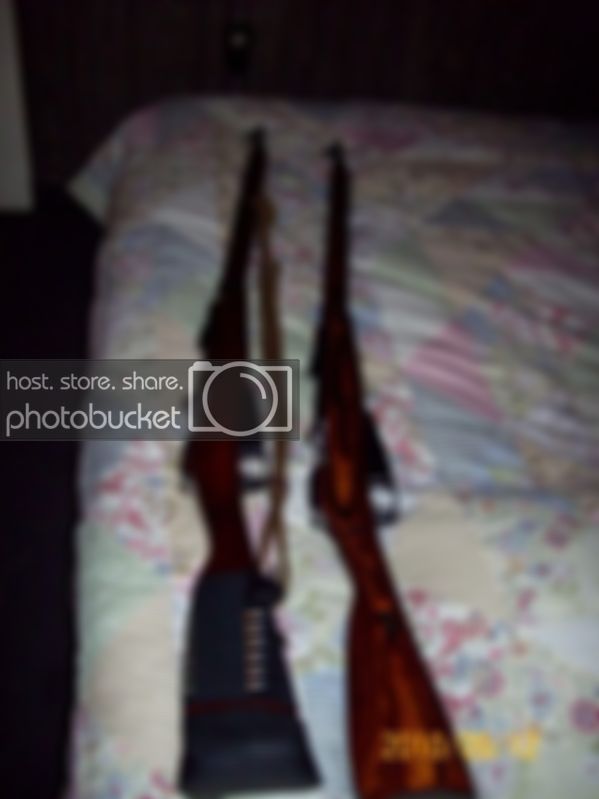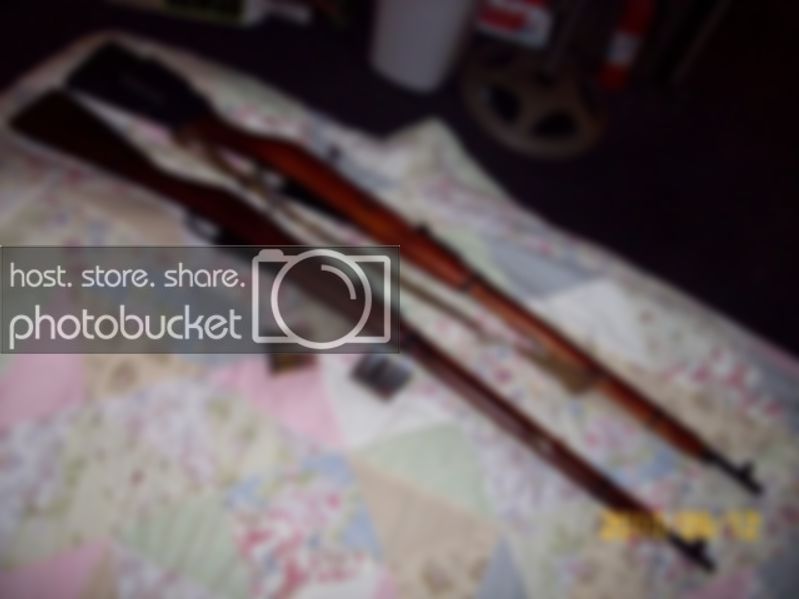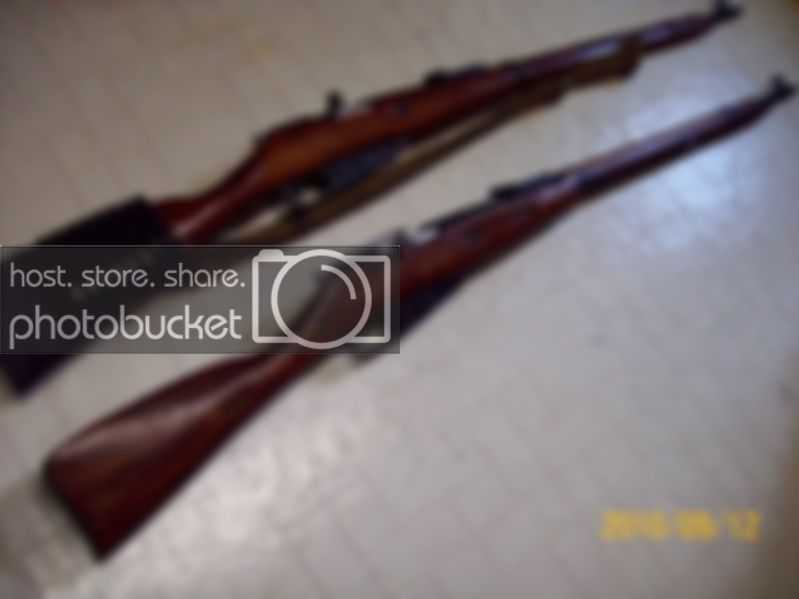 09-12-2010, 06:00 PM
alleydude
Administrator


Posts: 573
Joined: Sep 2009
Reputation: 3
RE: Gun showness
Wow, that's a nice one! Is that a laminate stock? Looks like it but can't tell for sure.
We found a Remington one at a local gun shop, but they wanted $300ish for it. Sure would be a great one to have, considering they are a bit rare.
Nice job, gnepig. I have Mosin envy all over again...

---
Ken

Firearms Price Guide...For What It's Worth.
Join Us On Facebook!
Check Out Our Blog!
09-12-2010, 06:33 PM
(This post was last modified: 09-12-2010 07:50 PM by gnepig.)
gnepig
"Get off my LAWN"


Posts: 248
Joined: Oct 2009
Reputation: 3
RE: Gun showness
Thank you, it is considerably nicer lookin than the other even the bolt works better. It looks like it's laminate just made from
different stuff...

I would love to see a Remington version of this gun, I would say it would be built far better.
09-13-2010, 01:59 AM
Delbert
Muzzle Blast


Posts: 425
Joined: Oct 2009
Reputation: 3
RE: Gun showness
That's awsome. Sure looks like a laminate stock to me also. I hear those Tula's have a sweet bolt action compared to others.
Del
04-29-2012, 10:40 PM
macqnj107
Junior Member


Posts: 12
Joined: Apr 2012
Reputation: 2
RE: Gun showness
Be careful when you use those 5rd stripper clips when you load it -- if you're not careful you'll create jams. Load the stripper clips in such a way that the rim of the cartridge next to be fired is forward of the other rounds under it. You do this by carefully loading the stripper clip so each round's rim is sitting on the one under it, then then put the clip in the rifle with the rear-most cartridge on the bottom. Hope that makes sense.

---
Powered By
MyBB
, © 2002-2015
MyBB Group
.