1 user browsing this thread: (0 members, and 1 guest). 1 Guest(s)

02-02-2010, 03:08 AM
gnepig
"Get off my LAWN"


Posts: 248
Joined: Oct 2009
Reputation: 3
BB shoot-out
The wife and I have noticed lately how much better some BBs are than others (cause we shoot these kinda alot) and decided to do a little test to see which ones work better in our guns:
My lovely assistant Luv Cookie and her test weapons. The first being the Remington Model 77 pump air rifle, 5 pumps for each shot.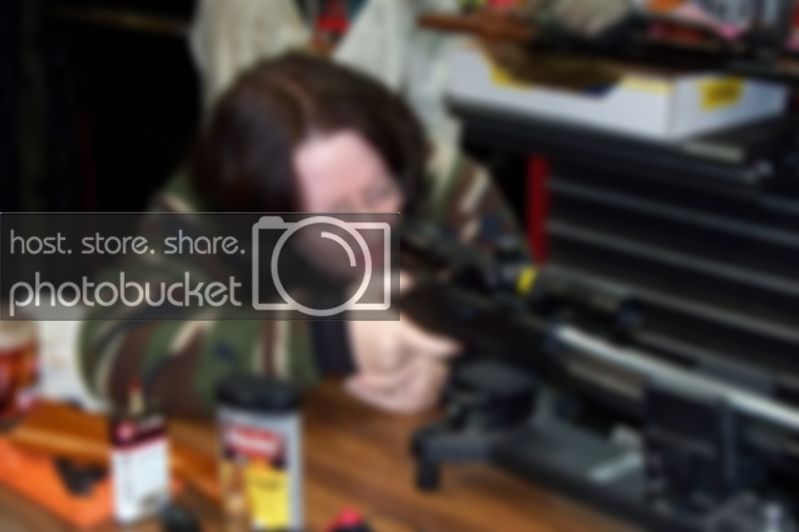 And my lovely assistants Pink Red Ryder type spring powered rifle: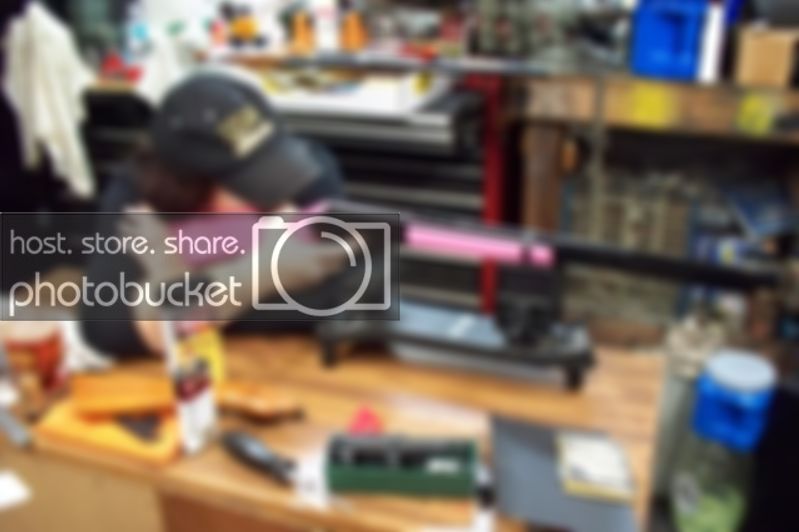 And here is the ammo in question: the silver looking ones are called Daisy Premium grade zinc plated steel BBs.
The gold looking ones are called Marksman Premium Gold.
And the copper lookin ones are the Copperheads.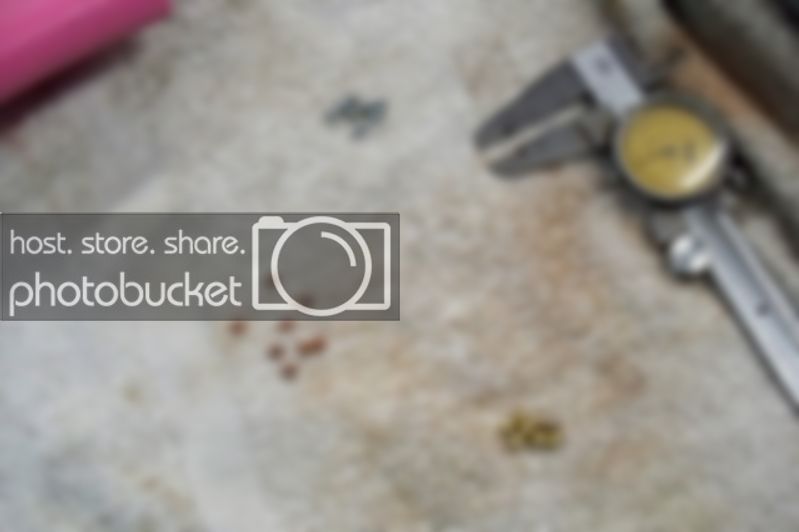 My first test was a visual insection and I noticed that both of the Marksman and Daisy BBs were the same= very smooth very round and almost perfect and they rolled across the table effortlessly. The Copperheads, not so much. The copper plating was uneven and pitted and very inconsistantly made and most rolled to a stop easily.
Next was with the calipers, I measured about 20 each of the BBs, spinning them and measuring them in several different spots.
The Gold hung real close to a standard .174 + or - .001 with most being .174
The Zinc stayed at about .173 + or - .001 with a little more deveation.
The Copper was a bit more spread out from .169 to .172 and harder to get a good measurement because of flat spots and demples.
Next we checked them for consistancy in weight. The Gold and the Zinc weighed in the same at 5.4 grains with some weighing about 1/2 a tenth more or less.
The Copperheads weighed about 5.2 gr + or - .1 gr= not many weighed the same as each other: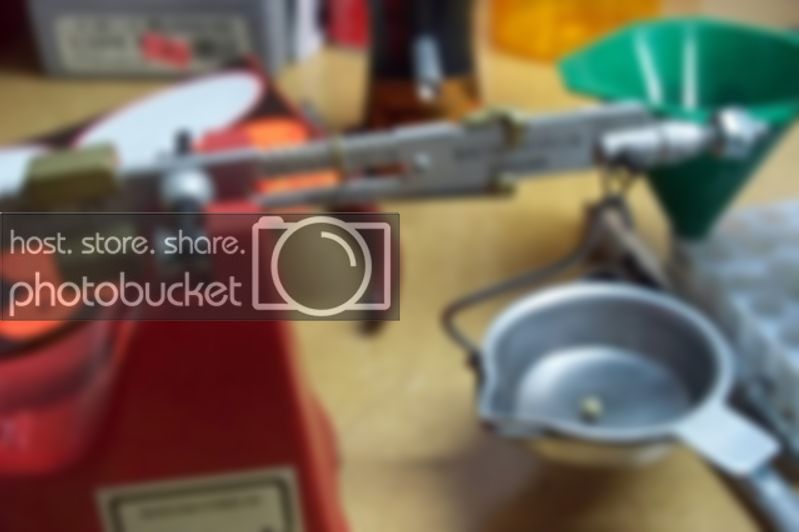 Yep,Time for the money shot:
11 yards, 5 shots each and all shooting done by my favorite markswoman Luv Cookie.
The Remington has a nice rifled barrel and it looks like most BBs like that. These are all pretty good groups with BBs but you can tell somethings up with the Copperheads. This is a very good gun and it is far more accurate with the good Gamo pellets. (Hmm, I spelled zinc wrong...

)
The Red Ryder is a smooth bore gun and it looks like hitting a 3 inch target at 33ft is the best you can ask from it. All the Gold BBs hit the first target, 2 of the Zinc BBs missed the second target and it took 10 Copper BBs to get 5 hits on the third.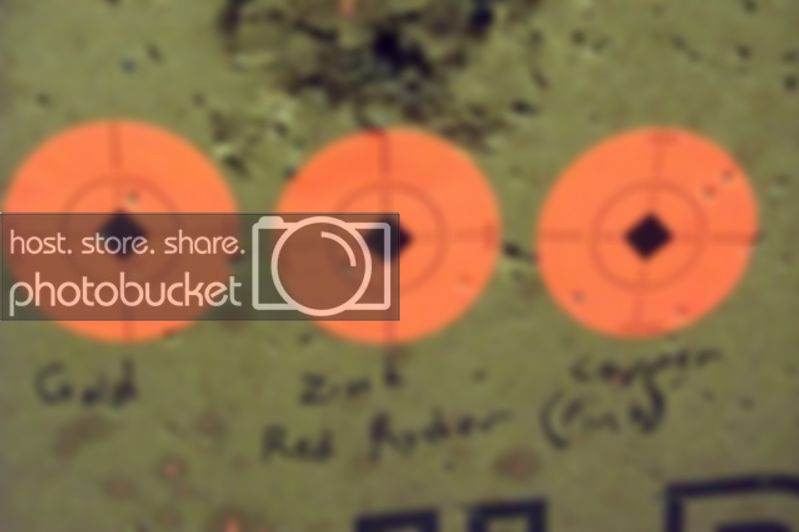 Looks like I'm goin to quit buying the Copperheads, stock up on Daisy Premium zincs and order up more of the Marksman Golds...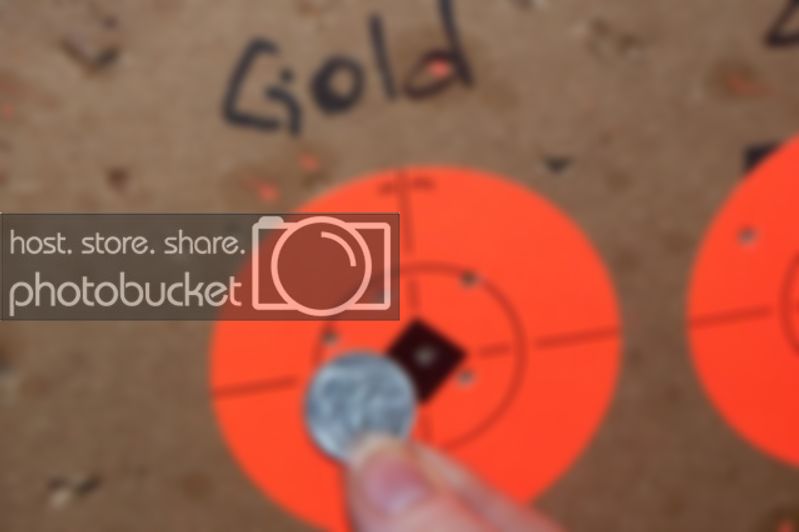 This probably doesn't matter to anyone but it was fun to do and hopefully helpful to someone.
02-02-2010, 07:01 AM
alleydude
Administrator


Posts: 573
Joined: Sep 2009
Reputation: 3
RE: BB shoot-out
Gnepig, I can always count on you to brighten my morning. That's a cool test, and I may even transfer it to the main site as an actual article (when that portion of the website is ready for use).
Quality stuff here, though most probably don't put that much thought into BB's, they will now!
I love my air guns, and I think if more people took the time to get to know air, they might just appreciate it more.
On a side note, we went to Gander Mountain the other day and they had one of those $300 Gamo's out of the box. Now I've seen them in the box all the time, and dismissed them as "Why would anyone pay #300 for an air rifle?", but when I saw one in the flesh, HOLY CRAP! That thing looks like a freaking 50 cal sniper rifle!
I would probably never plop down $300 for an air rifle, but if they go on sale ~ LOOK OUT!

Thanks for the great write-up, and thanks to the missus for doing the "hard work".


---
Ken

Firearms Price Guide...For What It's Worth.
Join Us On Facebook!
Check Out Our Blog!
02-02-2010, 02:13 PM
luv cookie
Junior Member


Posts: 7
Joined: Nov 2009
Reputation: 0
RE: BB shoot-out
Yep it was fun to do this test with gnepig. The squint factor was kind of up there for me, hence the look on my face. Pure concentration. It's h3ll to get old....looking thru the scope with smaller targets down range, trying to hit that small black diamond - wheww.
Oh well....the life of a late blooming wanna be sniper!

I'm not complaining though...it was fun!
I wonder what new tests we can come up with next?

---
Gun control is knowing how to aim.

02-03-2010, 10:01 PM
Delbert
Muzzle Blast


Posts: 425
Joined: Oct 2009
Reputation: 3
RE: BB shoot-out
Very cool test for BB's. I know what the problem is with accuracy onto target. Your ammo. No seriously, here's why. The Remington has rifled barrel and the BB is ricocheting off the walls all the way down the tube, thus you don't quite get the accuracy you would get if you did the test with premium pellets as comparison to cheaper pellets. Also you lose air pressure around the BB as it travels down and out the barrel, whereas with a pellet you have the air pressure building up into the backside of the pellet skirting to hold in air pressure and you have a lot more knockdown power due to this. As to the little Red Rider with the smooth bore--it is what it is. It almost acts like an old musket gun where you NEED to surround the BB with some cloth to help hold in the air pressure to help the ball get out the muzzle. All in all--great test and if you do keep shooting BB's---load up on the Zinc as they seem to hold their accuracy better(for this tests) than the gold ones. Also is 5 pumps the max you can get out of the Remington. If not, you should do a "10 Pump" and "MAX PUMP" test between gold and zinc to see if better accuracy is obtained for these 2 types BB's. I know with a pellet you would have no problem reaching out to 25yds with accuracy. BTW--good shooting there Luv Cookie.

It's better to be a late bloomer, than not bloom at all. Be careful---"you'll shoot your eye out".
Del

---
Powered By
MyBB
, © 2002-2015
MyBB Group
.